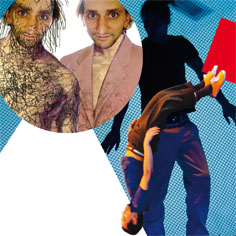 2 performances on night
One evening = 2 first productions

Theatre AND circus!


Choi(s)x / A.K.Y.S. - Xavier Kim
Xavier Kim wants to produce 'complete' circus, containing cartoonish gags for the kids as well as social and political satire for the grown-up ......
[click to read more]
Mister Monster / Anomalie & Les Witotos
In a big forest, two brothers meet: one was raised by men, the other by a she-bear. Who is wilder? Who is more civilised? Who is the man? Who is the ......
[click to read more]